"
High Performance No.1 Unlimited Reseller Hosting..!
Unlimited SSD reseller disk space Storage, Bandwidth. CloudLinux reseller superfast speed & Latest LiteSpeed Cache Technology. FREE WHMCS billing license & Free Let's Encrypt SSL (HTTP/3) Certificates. Cheap Unlimited Reseller Hosting Services
Unlimited SSD Storage
21x faster and blazing lightning high-performance cache solution with unlimited SSD (solid state drives) reseller disk space and bandwidth to the data transfer
Free SSL License
DomainRacer offers free Let's Encrypt SSL (Secure Socket Layer) or Comodo certificate which allows secure connections from a web server to a website browser
Custom Nameservers
Unlimited reseller hosting create your own nameservers that set up your own custom nameservers for branding purposes if you would like to hide public name servers
Fully White Label
With Reseller Hosting  you can sell services as produced by one company and then rebranded by another company to make it appear to be their own services
Cheap Unlimited Reseller Hosting With WHMCS
Unlimited Linux Reseller Web Hosting Plans – Free SSD Hosting

LiteSpeed Web Sever
Presents low cost safe, reliable, best high performance and double your website maximum capacity with zero downtime at unlimited reseller hosting plan India

Free WHMCS Billing
Get Free WHMCS client billing license with unlimited Reseller web hosting plan. So you can easily handle your clients' Billing orders & there website related issues.

Pure SSD Storage
Pure SSD ( Solid State Drives) disk Platform and unmetered bandwidth with their unlimited reseller hosting provide more extraordinary features for your customers.

Softaculous Script + CMS
Just One click auto install with installable apps solution – Blogs, Forums, Shopping Carts, e-commerce and CMS's like WordPress, Joomla and Drupal etc

High level SSL Security
Let's Encrypt Secure Socket Layer with Mod_Security and  Firewall  helps prevent or protecting your website from malware and daily basis to block viruses that attack

Site Backup*
JETBackup is an optional service able to generate your own full or partial backups (cost charges on site storage) using cPanel with RAID 5 Technology
DomainRacer – Get 60% Discount Offer on Today's Deal..!
Affordable unlimited reseller web hosting provider – unlimited SSD disk space reseller hosting provider with dedicated Email support and Chat Support to fix your problem and UK, USA, Germany, India, Canada and Singapore base server center.
Professional Unlimited Reseller Host
DomainRacer offers reasonable unmetered limitless SSD disk space and bandwidth with their unlimited fastest reseller hosting plans. They provide high configured at the India, Canada, UK, USA, Germany and Singapore data centers server.

FASTEST & POWERFUL SERVER 
Intel Xeon E5-2640 3.3 GHz
12 X 3.3 GHz CPU
16 X 512GB 45k SSD (RAID1)
Hex Core Dedicated Servers
Auto Upgrade OS: Centos 7
5 TB Bandwidth Transfer Outgoing
Configserver Firewall Secured

WORLD CLASS & BEST SERVICES
WHMCS Client Billing Software
Custom/Private NameServer
Free Reseller Resources
Prior 24x7 Customer Support
99.9% Cloud Uptime Guarantee
Weekly JetBackup Optional
Free 1000+ SitePad Templates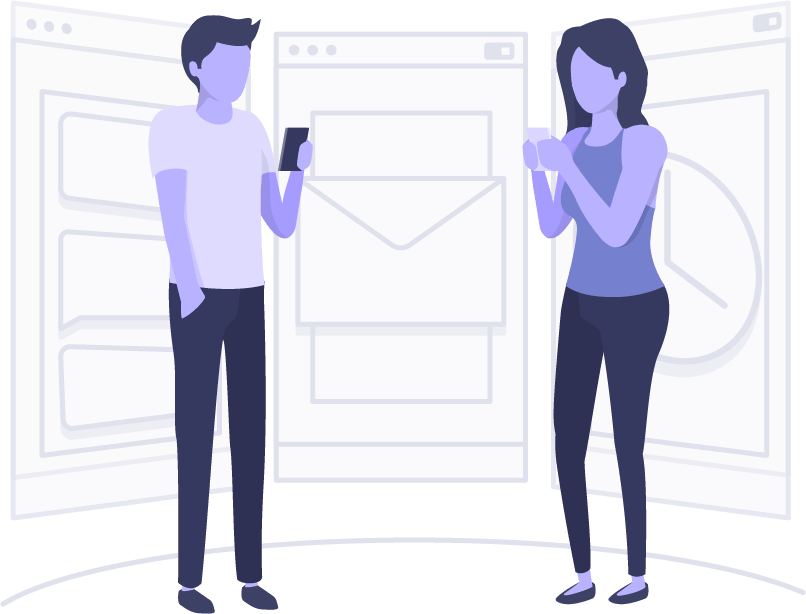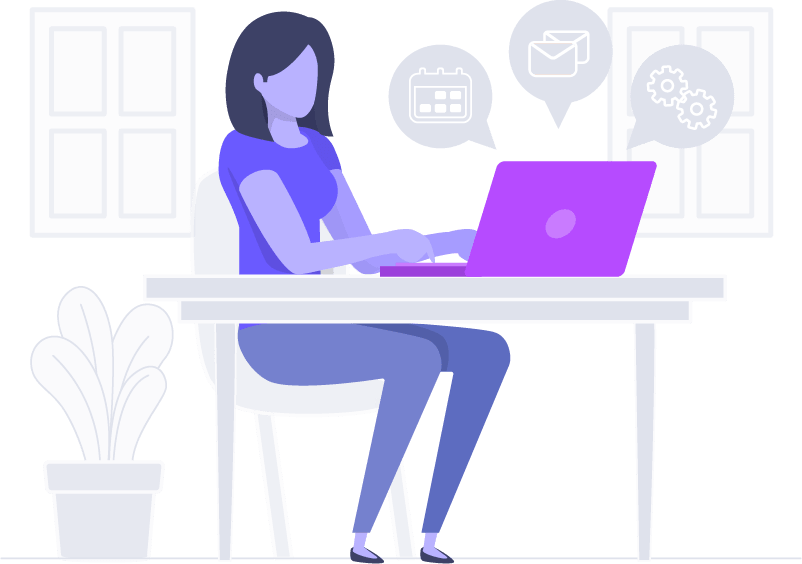 Get Best Reseller Hosting Services
Create and manage high-speed Linux reseller web hosting packages with advanced hosting and addons in the world. Buy robust infrastructure and reliable support at low-cost unlimited reseller hosting prices.
DomainRacer provider full suite of the best reseller hosting business. WHMCS software is easy-to-access client management, billing management platform like customer signup, service/server provisioning, management and support for your web hosting business.
Fully Standard – Total Security 
Our all servers are fully secured and support to the highest possible standards and protecting your website from malware and daily basis to block viruses that attack the system using hardware and software firewalls alongside security With unlimited reseller hosting package.
With cPanel Reseller hosting unlimited you can build and design your hosting plans with DomainRacer gives fully suite of all resources allocates for your reseller hosting business account. Every hosting account separate by your own requirement accounts for creating hosting plans for your clients.
Customer Rewiews
DomainRacer is the world's top reseller hosting provider. In the world, peoples trust DR and write the best reviews about them.
I am hosting my website on DomainRacer now I can say they are providing the best services with top features. Their support system is excellent because each time in the live chat they are helping me within seconds. Thanks
Boyd Hanson
Domainracer is really trustworthy compared to my past experiences with other web hosting services. Reseller hosting speed is superb. It's blazing fast. You won't get it anywhere else. I am extremely happy with it.
Marie Greer
I wanted to setup my company website, after comparing and reading reviews of many web host, I finally found DomainRacer with a positive review, believe me I had the best experience with DomainRacer. Donald Willis
Which control panel do you provide with the Unlimited Reseller hosting?
DomainRacer offers cPanel / WHM control panel with unlimited Reseller hosting. WHM is the administrative panel for managing the unlimited Linux Reseller web hosting account. cPanel is for your clients to manage their individual Linux hosting accounts.
Panel & WHM allows automating Linux server management tasks and customers the tools they need to manage their sites. WHM (Web Host Manager) abbreviation used in the hosting industry and it is a powerful program that grants administrative access to the backend of cPanel.
WHM also gives you the option to create and manage multiple of all the cPanel administrators with their server access.
cPanel
To create websites and domains in a few clicks
Manage all website and store web files
Modest and user-friendly Portability
To achieve better and manage email networks
WHM
Create multiple cPanel accounts for customers
The tools manage, monitor website and protect your server
Ability to transfer and backup data in a few clicks
To permission to check the server data and status.
Do you provide WHMCS with unlimited reseller hosting?
Yes. DomainRacer provides FREE WHMCS client billing management software with unlimited Linux Reseller web hosting plans. (DR-1000 and DR-NOLIMT for a minimum of 6 months purchase)
WHMCS stands for Web Host Manager Complete Solution that most commonly used in web hosting business. It is a software suite all-in-one client management, billing & support system solution that is used for online business.
Unlimited reseller hosting with free whmcs is a most widely used in hosting and it is a powerful automation support tool that handling everything from client support domain registration system, signup to termination, automatic Invoice management, client billing reminder hosting and many more features.
Can I upgrade between the unlimited reseller plans?
Yes, you can easily upgrade or downgrade your unlimited web hosting reseller plans at any time.
How can I create hosting account for my client?
From WHM panel you can easily create and manage the hosting account of every client. You can get a reference from
Reseller PDF Guide
&
Video tutorial
guidance for creating hosting accounts for your clients.
Do you provide one-click installer with the unlimited reseller hosting?
Yes, we provide softaculous automates the installation of web applications, it's the best one-click very popular auto installer software and application. You can access your cPanel web hosting.
Instantly install the best one-click softaculous installer of the available 300+ hosting applications like popular scripts include Drupal, Ghost, WordPress, Joomla, Magento, phpBB, and many more. So the user does not have to go through the process of Individual application installers
Do you provide technical support?
Yes, DomainRacer ensures that you have a great experience at that time hosting your sites on our server. Whenever you have any queries and need. Our support team always available 24/7 to fix your technical issues.
You can contact us through live chat, email or phone (10 AM to 8 PM IST). DomainRacer unlimited Linux reseller hosting offers its reasonable packages in world's wide countries like India, Europe, UK, Australia, Singapore, USA, Nigeria and all around the world.
The unlimited reseller hosting infrastructure with advanced and reliable technologies available in the top-tier facilities engineered and maintained at higher standards industry that ensure a paramount level of security. Our all datacentre hosts the primary hardware and the technical support team service with 99.9% uptime Service Level commitment.
Best Unlimited Reseller Hosting with WHMCS Provider
DomainRacer is top #1 linux reseller hosting service provider which presents unlimited hosting services with 21x blazing faster SSD storage. Deal managed service packages at a low price in the world.