Top White Label VPS Reseller
Extra Massive Discount Offers
Level 1
01-10
Active VPS
05% OFF
Level 2
11-20
Active VPS
10% OFF
Level 3
21-30
Active VPS
15% OFF
Level 4
31-70
Active VPS
20% OFF
Level 5
71+
Active VPS
25% OFF
Best VPS Reseller Hosting Business

There are many web hosting platforms available for VPS reseller hosting cloud servers. But choosing the best one is the main part. Want to earn more money. Then you need the cheapest and best VPS reseller hosting service for your business. Number of VPS reseller hosting program grows your business but not in quality. DomainRacer is the top most and trustful free whmcs VPS reseller provider in the world.
A VPS can be used for your own reseller purposes. KVM VPS resellers Panels are virtual servers that can split into hosting packages using special software. This has many advantages, including low costs and full scalability. Virtual servers are one large server that can be cut into smaller pieces. It takes up less space and uses less power, which means it is less expensive to use. Managed VPS Resellers can also scale up the server.
VPS hosting is more expensive than shared hosting. It's still cheaper than buying physical servers. The costs are not much higher. You can upgrade if your shared account is full or you want to enjoy the benefits listed above.
Learn More..
Why Choose WHMCS VPS Reseller Hosting Module Packages :-
To be able to rank high in search engine results, every business requires a reliable VPS. Although you can search the internet for it, there are many factors to consider before you choose one of the VPS providers. VPSServer.com knows that speed is key to winning the race in the digital marketplace. We are committed to helping you avoid low-quality vps hosting services. To protect your VPS, we offer several options.
A lack of technical knowledge. This could also be a reason for VPS servers being more difficult to set up, manage and secure. Managed VPS hosting is a great choice. They are offering a 24/7 customer support system. DomainRacer gives best 99.99% uptime server guarantee with various countries like USA, UK, India, Singapore, Germany, Canada and France etc.

We provide you with a reverse DNS to track your website visitors.
Our free let's encrypt certificate secures your website from the attack of the hacker.
We provide a complete YouTube video tutorial guide to set up your business.
After your complete payment it provides its services within 5 minutes. Because it has a quick service setup.
We provide a software license to build your business safely.
We provide extra addons to upgrade your server such as additional IP & software license.
There are Multiple Key Specifications Cheapest VPS Reseller Hosting –
100% Pure White Label Hosting: – You can easily resell your services by using your brand name. DomainRacer vps reseller white label gives you complete authority to re-brand your products.
Huge Discount: – You get a huge discount offer on your active VPS server. It depends on your reseller level.
Free SEODefault Tool: – Free SEODefault tool manages your website ranking on google.
Secure Software License:- You will get a secure software license that gives quick activation of Plesk, WHM/Cpanel & direct admin panel.
Quick Upgrade:- You can any time change your virtual private server plan from your client area. You need to restart your server or don't need to reinstall OS.
Free Weekly JetBackup:- You will get weekly JetBackup free of cost. You need to worry about data losses.
Best VPS Reseller Hosting Services Boost Your Online Business
Cheapest VPS Reseller Accounts – High standard VPS reseller hosting provider. Europe Tier III DC with white label VPS reseller web hosting and discounts levels for active VPS users ( check Terms of Services for more information). You can get top-rated key specifications at a very reasonable cost with the cheapest VPS reseller hosting.
Extra Massive Discounts
Your massive discount percentage depends on your number of active VPS servers on DedicatedCore.com
World Class WHMCS Module
You can also integrate with your VPS reseller WHMCS installation to your clients like VPS servers in seconds.
Protect With Software Licenses
Instant activation of cPanel/WHM, Plesk and DirectAdmin license. High level standard cpanel provider
Lifetime Weekly Backups
Weekly backups paid for all of our Standard and KVM VPS packages for as low cost as $2 per month.
Easy & Instant Upgrade
Easily Change/Update your virtual server plan anytime. No server reboot or OS re-installation problems. You can easily install without any technical knowledge.
User Friendly Service Setup
After buying, Our standard service set up time is 5-10 minutes. Actually, it takes even less than it takes for more times.
Advanced & Reverse DNS
It's easy to change your cheap VPS reseller service hostname and reverse DNS from our most reliable VPS control panel.
Upgrade Service Addons
You can upgrade servers by adding extra add-ons, such as additional IP and software licenses (extra charges) with VPS reseller hosting.
vps hosting reseller program with satisfaction guaranteed
Fully integrated with vps reseller WHMCS billing application. Full root access control, Reverse DNS Management, Weekly Backup Storage and cPanel/WHM, DirectAdmin Panel Module activation etc.
Low cost VPS reseller hosting providers manage all unlimited resources with high rated performance speed.
Grab Up To 25% OFF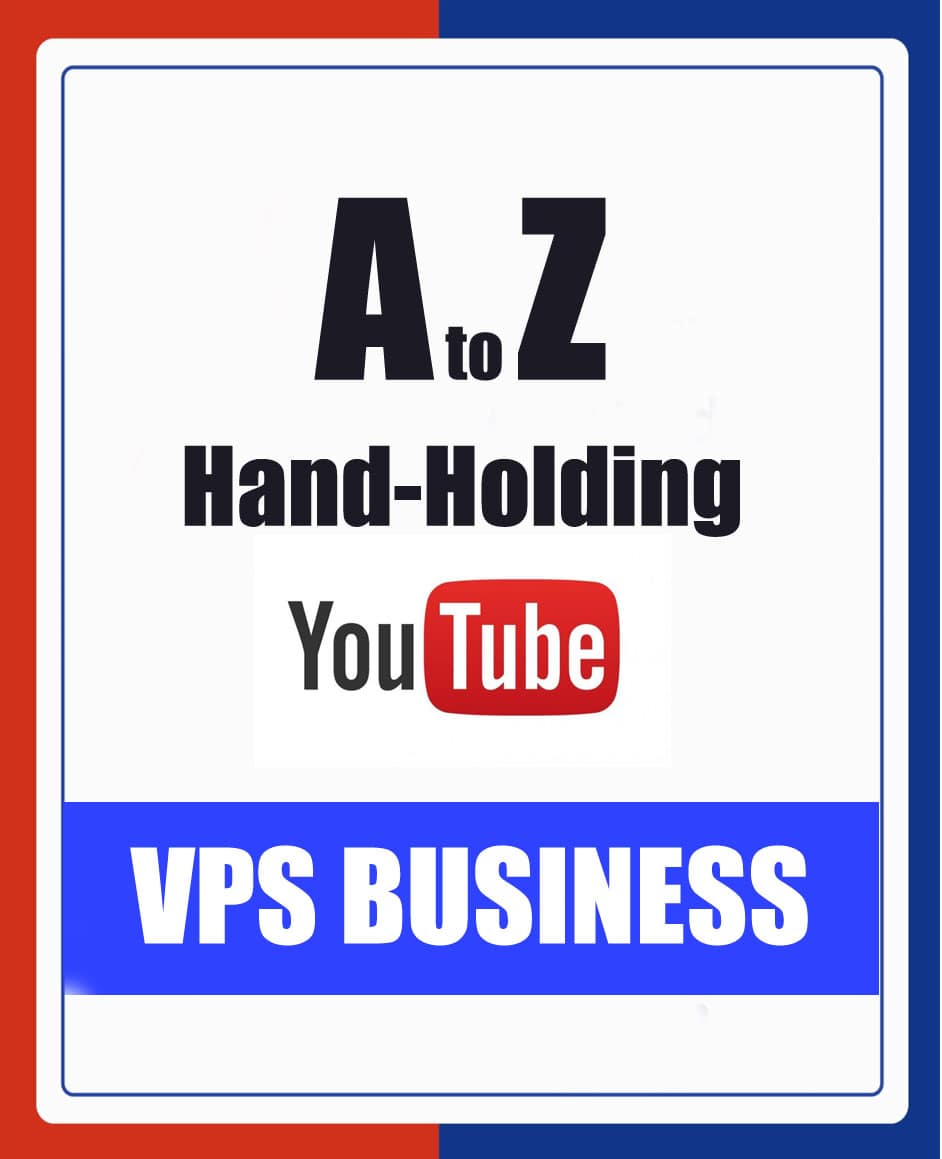 Get Started with 
Cheapest WHMCS VPS Reseller Module Today!
For virtual private server businesses that wish to resell VPS companies services to other customers, cloud VPS reseller, VPS reseller white label provides unlimited flexibility and cost savings that make it very feasible.
Efficiency with Full Root Control
Full dedicated root access control to change services as per your needs or requirements. You can always set up your own web hosting custom plans with your own configuration.
Extensive Discounts for VPS Resellers
The discount depends on no active VPS users on the DC server. They had at least 1 active unlimited VPS reseller for more than 30 days and they have no Terms of Services violation records. Read Terms of Services for more details.
Extra Service Addons
You can upgrade your servers by adding extra add-ons, such as additional IP and software licenses (paid extra charges). Everything is automated and deployed instantly right after the payment for VPS reseller plans.
100% White Label Hosting Services
A fully VPS reseller white label hosting services to manage their own brand where your clients will only ever use your client area to manage, reboot and upgrade their unmanaged VPS web hosting server.
TESTIMONIALS
What Our Customers Say

What can I say about DedicatedCore VPS reselling but absolutely a first-class company with a service? If you were looking for a service company for your business then look no further. I wouldn't hesitate to recommend this company to others. DedicatedCore is the popular cheap VPS reseller, service provider.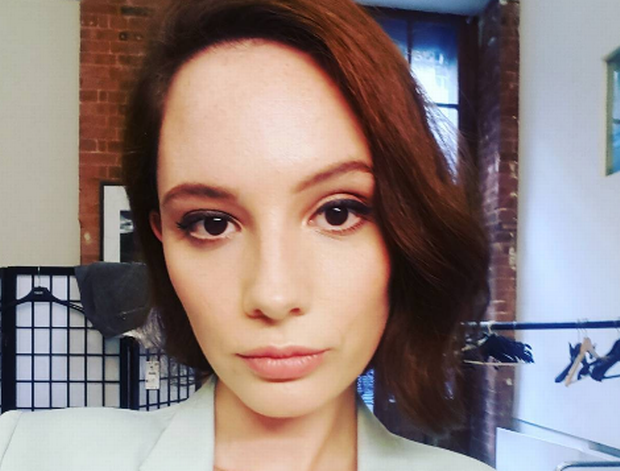 I have been a very satisfied customer of the Reseller Hosting. At that time I am pleased to report that they are very cheap compared to other companies. However on the odd occasion when that has been necessary the service has always been fast, friendly, and effective. What more do you want then..??? Keep up the good work as always.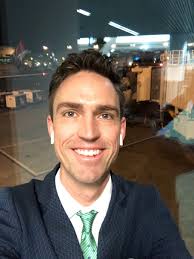 F.A.Q.
Frequently Asked Questions
What is White Label VPS Reseller Hosting?
As the name indicates, White label VPS Reseller Hosting is composed of complete bundles of amazing features and resources. That is found in traditional Reseller Hosting plans. But the difference is only the server platform used, which  is VPS rather than shared server.
It includes a useful array of features like: WHMCS License, Domain Reseller account, a white-labeled server with cPanel and WHM and custom nameservers. Allows you to resell our hosting services to your customers. With the option of overall root access, just like regular VPS customers.
How actually VPS reseller business works?
You are given a nice opportunity to make money. You do that by using your online VPS reselling white label business and getting the difference between the amount you pay us and the amount paid by your clients. It's completely up to you to decide about the prices and fees for the services you are offering. Furthermore, please take note that we additionally offer discounts for the Resellers, so you can benefit even more.
VPS reseller white label programs are the best platform to build your business rapidly. If you get 21x faster LiteSpeed technology then automatically you can increase your website traffic with the help of DedicatedCore VPS hosting company.
We offer additional discounts for our resellers who meet these conditions:
1. They've had at least 1 active VPSs for more than 30 days
2. They have no Terms of Service violation record. (read TOS for more details)
Will my clients see any relation to DedicatedCore?
Your clients won't find any DedicatedCore VPS reseller company logos or other references to our company on their hosting accounts if you don't want them to.
How do I start Cheap VPS reselling?
If you are thinking of starting an affordable VPS reselling hosting business then definitely you need the best hosting company. Low-cost VPS reseller hosting plans always expand your future online business.
DomainRacer servers are located in various 7+ countries like India, USA, UK, Canada, France, Singapore, Germany, and many more. Since the distance of the data center does not impact the speed & performance of your website. Since we offer SSD storage and LiteSpeed cache technology with a reseller hosting packageS. It boosts to speed up to 21x faster than other hosting providers.
Why Do I join white label VPS reseller Program at DomainRacer?
The first reason to become a partner of DomainRacer's VPS reseller hosting program, is our simplest and easily manageable joining process. Here are some considerable points, makes us perfect and cheap VPS reseller hosting provider.
Removal of  expensive hardware outlays and concerns Fastest deployment of custom applications. So you can spend more time selling your product

Enhance your product range globally

Offer well customized and optimized solution to your customers
Easy to use cPanel with overall administrative control 
WHMCS module setup within a fraction of minutes
Freedom to connect your targeted audience universally by 4 tired data cent
Here at DomainRacer VPS Hosting, we are more than just fast hosting with premium tools like LiteSpeed Cache, free ranking SEO default tool. That helps you grow your business world widely. We never leave our  customers alone. Our award-winning hosting and expert technical support are always available to show you the best ways toward achieving high success.
Where I get more information about Unlimited VPS Reseller Business?
DedicatedCore is one of the popular and mind-blowing options for VPS reseller hosting. They are offering unlimited VPS reseller plans at a very reasonable cost according to your business needs.
We offer free guidance services like YouTube Video Series, Knowledgebase, Terms of Services, Privacy Policy, and Live Chat Support for more detailed information.