Best Web Developer Hosting
Start building a worldwide website to get your business online presence with web developer hosting.
Simple and Easy 1- click setup, Unlimited resources and Security monitoring cPanel with content management system optimization.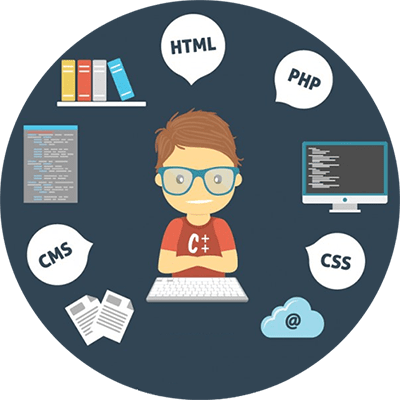 21x Faster
Speedy Tech
In web developer hosting services, LiteSpeed web server alternative resources reduce response time and increasing performance speed of your website and conversion in search engine rankings in google.

High Storage
Full Feature SSD
Developer web ssd hosting suite includes everything you need to be successful. The big advantage of Solid State Drives space experience faster page speed of your site.

Very Secure
Free HTTPs (SSL)
Our security features include 256-bit SSL (Secure Socket Layer) certificate is the perfect solution for securing internal servers and free SSL secure hosting with Let's Encrypt.

Managed
Super CloudLinux
CloudLinux provides the high level of stability features prevent resource which makes every server more efficient and solid stable in the most stressful situations.
Cheap Web Developer Hosting Provider
Sign up with web developer reseller or shared hosting servers with the top leading industry at high performance and predictable low cost.
Shared Web Hosting
Free LiteSpeed Technology + Unlimited SSD + Free SSL + CloudLinux + Free JetBackup + DDoS protection
Reseller Web Hosting
Free WHMCS License + White Label Reseller Hosting + ModSecurity Protection + Unmetered SSD Storage + Cloud LiteSpeed
Portfolio Web Developer Hosting Needs!
DomainRacer reseller and shared web hosting is serving a wide range of workloads like web developer hosting, e-commerce websites, large databases, and enterprise applications.
Powerful LiteSpeed
Check highly advanced & optimized web developer hosting plan. Feel power up hosting latest MariaDB and LiteSpeed technologies for more unbeatable performance web Server.
Free SSL Certificate
You will get SSL or https certificates without any extra charges to serve you better and secure service and The Let's Encrypt is step forward for security on the Internet.
100% SSD Storage
Web developer SSD hosting experience fastest page speeds with pure SSD disks and non-volatile hosting cache technology delivers reliable facilitating performance.
1-Click Application
Easily install the content management system or CMS. One click auto installers Softaculous is much faster and it installs all 450+ scripts and apps like WordPress, Forums in just.
Passion for Security
We believe in everyone right to privacy and Email Spam Protection and Firewall strong anti-spam policy tools to secure services protect from hacker attack.
JetBackups Infrastructure
Free JetBackup functionality self-service allows ensuring users to restore or backup an account within a few seconds. With our developer hosting companies keeps backup files are always safe.
Make Freelance Web Developer Website
DomainRacer made web developer as best hosting
Best developer web hosting has worldwide servers in India, UK, USA, Germany, Canada and Singapore etc.
Let's Start a New Website
Profitable Web developer Hosting Business Plans

Start Building Developer Reseller & Shared Hosting
Every one of our servers has 21x highly performing, fast and reliable SSD drives protected with RAID 5 technology. So your site has grown online presence during busy loading periods.

Client Management WHMCS Account
DomainRacer offers a high-quality domain and hosting service at the most competitive low prices in the small scale business and managing domains for easy and affordable because the internet needs people.

High Availability Infrastructure
The web developer hosting services built state-of-the-art infrastructure that can achieve 99.9% uptime high availability clusters and excellent customer support.

Programming & Databases for Website
PHP, MySQL and Perl open source server-side scripting programming languages are supported in web development and MySQL is provided as popular database used in web applications such as WordPress.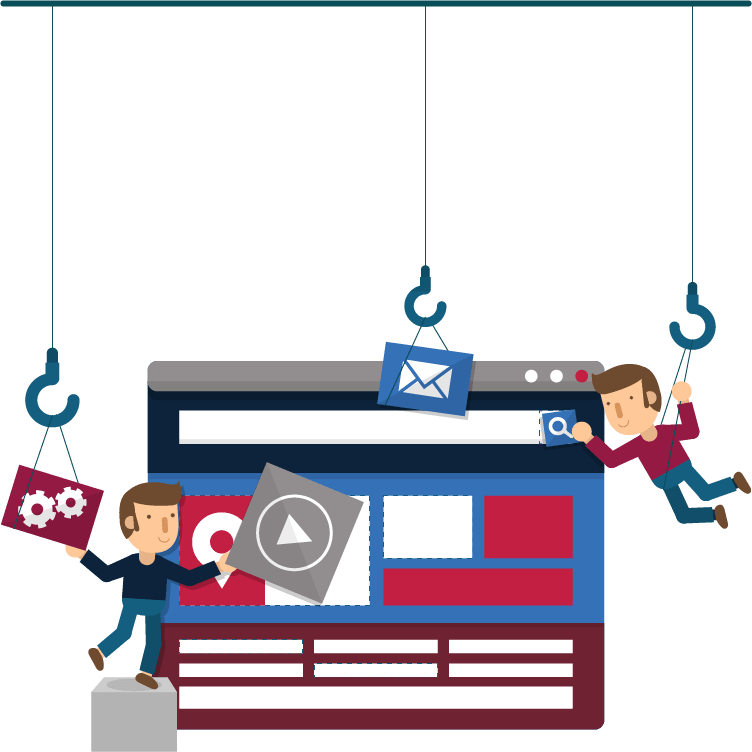 Develope Your Business Website Now..!!!
Shared Web Hosting
Free LiteSpeed Technology + Unlimited SSD + Free SSL + CloudLinux + Free JetBackup + DDoS protection
Reseller Web Hosting
Free WHMCS License + White Label Reseller Hosting + ModSecurity Protection + Unmetered SSD Storage + Cloud LiteSpeed
Blazing Path to Website Developer Hosting Guide

24/7 Hosting Services
It's always good to have some help. DomainRacer gives entire experts on standby for a friendly support team. Always might occur to assist or here to help! 24/7/365 days – Ticket, Call (10 am to 7 pm), Email etc.

Advanced Email Features
Our Email service allows you to manage multiple email accounts from different providers under one roof and create a unique and professional custom domain email addresses for your developer business.

Developer Guide Resources
Build your website with advanced programming languages and databases such as PHP,  Python, MySQL. DR offers free guidance resources like
Knowledgebase
,
blog
and
Top 50+ videos
.
"I am thinking to start my first technology blog then I found DomainRacer has a very good web developer hosting services at low price."
Christie Mckinney
"I want to start a reseller hosting business. I did some research on google and I found the only DomainRacer on google. Whenever I search for reseller hosting I only get Domain Racer. Really a great developer hosting provider"
Mack Hopkins
F.A.Q.
Frequently Asked Questions
How can I build my website in developer hosting?
Website builders are a perfect solution for individuals web developer businesses to launch a website from a simple single-page site to a professional web store without coding or HTML experience knowledge. We are best for providing the SitePad builder for more experienced users can customize the design to suit your own needs to install web design plans that allow building the perfect site.
SitePad is a simple drag and drop website builder using an easy to use responsive 500+ Professional templates layout and themes cover a wide range of categories like web pages, portfolio, blog and many more to help you create a simple personal site to more complex business websites.
The SitePad license is available for you to create a number of websites for unlimited users on the server. SitePad is tightly integrated with several popular control panels to allow you direct access.
Top SitePad Builder Features
• SitePad you get the ability to update and publish changes to your website with a single click.
• Fully Compatible themes and widgets with all screen sizes which makes your life much easier.
• SitePad is static pages utilising HTML and CSS there is no need to retrieve them from a database.
• 1000+ Ready-to-use template layout and themes to start website building immediately.
• Create a blog to publish new posts and intuitive User Interface to make the user experience better
• SitePad is offer wide variety of template script and themes around which you can base your website, including those designed and much more.
Where is your servers located?
Server location is the location of the data base centre where your website is hosted. This location can be anywhere in the world.
DomainRacer web developer offer data server support in the world's top countries there is no impact on your website performance. Our server located in India, USA, Canada, Germany, Singapore and UK base server support system and support team always guide for web developer hosting…
What are the basic features of a Web developer Hosting plan?
Here is a list of features that provide with web developer hosting plans:
Disk Space Storage
Data storage space means the amount of disk space offered to you by your web developer hosting. Our developer hosting packages include unlimited data storage with differing amounts of space to the needs of all sizes of sites from professional websites to larger company websites.
Unmetered Bandwidth
Bandwidth means the amount of data that can transfer from a website over a period of time. Our hosting plans offer that include unmetered Bandwidth frequently used to indicate the amount of data that can be transferred per a second instead
Uptime Guarantee
Uptime means the percentage of time that a hosting server is available online. DomainRacer developer plan provides 99.9% uptime guarantee assurance that website will not suffer disruption from hardware failures, DDosProctetion attacks and content management system maintenance.
Developement Programming Services
The web developer hosting companies packages also let you create a site with different programming languages and databases including HTML, PHP. The best offers PHP language and MySQL database.
How does the DomainRacer support their customers?
DomainRacer offer customer support round the clock and way to receive technical assistance support anytime you need to issues are taken care and avoid possibility downtime for your websites.
DomainRacer web developer hosting has an incredibly in-depth knowledge base and highly scalable servers support for maximum speed. We offer large web hosting 24/7 support was considered a service and huge management time support via email support, call support.
How do I migrate over to DomainRacer?
Website migration is the step of moving or transfer your website from one domain hosting server to a completely different hosting server. Developer web hosting in DomainRacer provides free website migration from one domain hosting server to a hosting server.
It is also preferred simply and fastest way to get our top countries data server support India, Singapore, Germany, UK, USA and Canada so you can easily migrate your web developer hosting.
Do I need technical knowledge to use web developer hosting?
DomainRacer support team made developer hosting option accessible for everyone and their cPanel or control panel system that it is easy to use & manage your domains and hosting. Our technical support team offering a committed performance & always available to assist you on the phone and online chat to help you with your problem and get start companies or Small businesses
Work closely with clients for long-term technical support strategies deliver a return on investment and understand about your business requirements into our support process needs of our clients & guarantee 100% customer satisfaction.
DomainRacer offers web hosting for developers in different countries like India, Malaysia, UK, USA and many more.