Cheap PHP Web Hosting Provider
Best Hosting Template Script… Top PHP Hosting Server.. Let's Encrypt SSL Certificate
Best PHP hosting with the lowest price to the highest quality – Everything you need to successful online business with best feature services.
Hurry Up Now!
Claim Your Discount
Grab 60% OFF Now
Get Plans at $5.99/mo Today
Top Features of PHP MySQL Hosting Service
DomainRacer offers the best PHP Web Hosting plans at the cheapest cost. We are first in the industry to provide cheap PHP hosting with the latest cache technology and data server center located in top countries.

Ultra Fast LiteSpeed & Secure Cloud Servers
To boost website ranking in google Host your website on our powerful, blazing faster Turbo Server speed to all our cheap PHP Hosting servers are equipped with the latest faster speed cache technology with the hosting packages.

Unlimited SSD hosting with SSL Certificate
To get Optimum performance of website all of our best PHP Hosting packages enterprise storage Linux servers utilize unlimited SSD drives and free SSL certificate which helps to improve the search engine visibility in Google ranking.

Powerful Top Safe and Security Tools
With the use of top technology, we identify sites using excessive resources to secure your site data with top tools like DDoS protection, ModSecurity, firewall, email spam protection, Imunify 360, Imunify AV+, etc. always protect site data.
Low Cost PHP Website Hosting Server
Looking for a cheap PHP web hosting server service? You are here at the right place. The best PHP web hosting service provided by DomainRacer is very powerful for all websites and CMS base PHP portals.
Top Quality Security Tools
You don't have to worry about your website security as our free PHP MySQL hosting top security tools protect your website data with ModSecurity, firewalls, DDos Protection, Imunify360, Imunify AV+ etc. to reduce security risks to least.
99.9% Online Availability Guarantee
Our top most priority is to avoid downtime in the cheapest best PHP hosting panel. We assure a 99.9% uptime guarantee and great support with our powerful servers.
Solution for Website Builder
Easy to use cPanel to design your website with drag and drop site builder. You don't require coding skills to develop your site with low price hosting.
Latest PHP & MySQL Version
We ensure that you get the most compatible alternative versions and your script runs with our cheap hosting PHP & MySQL service. You need to run the most recent access version of PHP.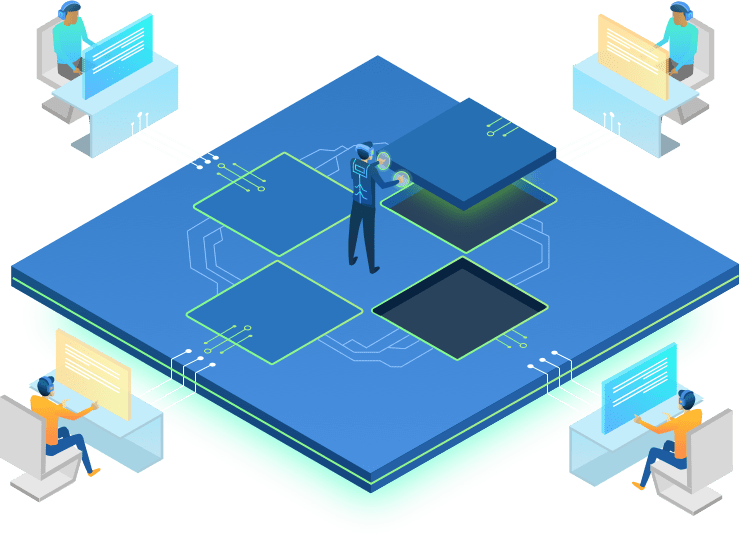 Best Cheap PHP Hosting Company
Register PHP MySQL Hosting from DomainRacer?
The small Business top rated web hosting company which supports PHP, MySQL. Best Cheap PHP Hosting provider become popular in top countries like  India, Canada, Australia, UK and all over the globe
Ultra-Fast & Secure Cheapest PHP Hosting
DomainRacer cheap PHP hosting India organization services is fully optimized with the latest technology and the most popular server-side scripting language among our customer's website/business needs
Pure SSD storage
Best PHP hosting plans come with SSD storage/Bandwidth which is available faster than your normal drives. Unlimited SSD offers great performance and storage capacity.
Free SSL
All low cost PHP hosting plans include a free SSL Certificate in them. Secure your own website with free let's encrypt SSL which secures your website from hacker's attacks.
Ranking SEO Tools
Begin with PHP website free SEO marketing using tools that help to grows and you can easily improve ranking position in search engine and boost your website pages.
Top Security tools
PHP Web Hosting plans include top free security tools like DDoS Protection, Email Spam Protection, firewall, Imunify 360, Imunify AV+ with a 24×7 support service network.
1-Click Apps Installs
450+ applications scripts file that comes with PHP web hosting plan softaculous click installer to install an application such as WordPress, Drupal, Magento & many more.
Uptime and Backup*
With JetBackups of all affordable PHP Web Hosting stores and secure unlimited data. Our Continuous Data JetBackups ensures timely backup and prevents the risk of data loss.
Email Management
Manage your emails through the enhanced email management of top web hosting PHP by Pop3, Aliases, and FTP access & extra resources on-demand access from any device.
Drag-nd-Drop Builder
Create a website simply with easy to use the SitePad builder tool included PHP shared hosting providers plan. Simply drag and drop the data to build a professional website.
What They're Saying
Customer Testimonials
DomainRacer provides cheap and reliable web hosting. It's user-friendly, and their support team is just awesome, most of the time when I'm asking for help, they give me a reply within a minute. Thanks, DomainRacer team!
Megan Watson
I'm really happy with DomainRacer service. DomainRacer has the best customer support with quick response and reasonable plans. They offer great customer service via call, live chat, email, ticket system, and WhatsApp. I have never found this kind of support.
Andy Walters
Very good service for an affordable price! I've been using the DomainRacer shared hosting plan. I was really satisfied with the services and hosting features because they provide cheap and reliable hosting with all hosting features.
Robin Castro
What are the benefits of using PHP Web Hosting?
Cost effective: Best when you are looking for php web hosting option.
Low maintenance price: No need to look after the server for maintenance.
Free SSL & cPanel: You get free SSL Certificate for your secure site.
Supports all servers: Supports all the major PHP web servers.
Speedy: PHP uses its own server and loading time gets reduced automatically.
Secured: It is one of the security layer to protect against viruses and threats.
Why best PHP Hosting?
PHP is the most popular website development programme language and many web host companies are out there to provide hosting solutions for PHP. Many open source web content management system applications such as WordPress and Drupal are written in PHP language. Most of the web pages design in a PHP programming language
DomainRacer is the best PHP hosting solution in all over the hosting industry includes top features free SSD storage, cPanel or control panel to run faster speed PHP hosting. DomainRacer provide best customer support & reviews with the top hosting choice of PHP website its includes all to latest PHP features
How can I build PHP Hosting site via CMS applications?
Building websites with features consist of templates and lists of content. The content management systems (CMSs) consisted of templating application logic and content databases.
Content Management System or CMS is important for a website, it uses for informative websites or complex e-commerce websites. It is designed especially for websites that regularly change the contents and Data require advantage of a content management system
What is Web Hosting in PHP?
PHP web hosting means the style of hosting which has the capacity or potential to read execute programming language of PHP. The most common open source Content Management System like WordPress, Drupal, and Joomla are written in the PHP programming language.
Our PHP web hosting plans we offer the best performance for the requirements of your website of most commonly used content management systems
Which server is best for php websites?
There are a lot of or many servers available for PHP websites. DomainRacer provides the best environment for Apache server support for the most preferable web server.
Apart from this XAMPP common package of the server with MySQL for server database configuration. Important is we provide PHP MyAdmin Access for better PHP and MySQL database connectivity.
How does PHP web hosting work?
When you buy a PHP web hosting plan you are buying space and the best resources on a server need to build site. PHP web hosting plan gives you space and best features, expert support so you can build a website of your dreams.
PHP in windows web hosting is a server-side general-purpose scripting language used to created and configure the functionality of web pages and can be embedded in HTML. The PHP language is an open source program and available free to use on web pages programming languages comparison
Best PHP Web Hosting Business
Our goal isn't to win awards. Our goal is to get absolutely great features that are blazing faster and ultra-reliable service at low cost and we are the top & best PHP hosting provider in the leading industry.