Cheapest Reseller Web Hosting:
Sign of Success
Cheapest reseller hosting a complete solution to get a profit with excellent services. To start a business – Get Every Thing, You Need to succeed..!!
– Highest Performance and Scalability
– 99.99% Uptime Server Guarantee
– 7+ Highest Security Performance
– Reliable, Most Wanted Reseller Plan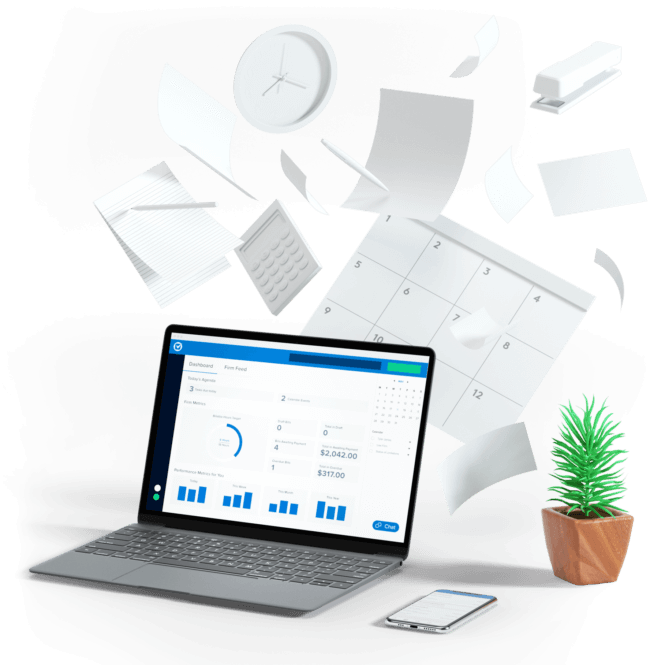 Lightning Fast LiteSpeed
Faster & lightning speed low-cost reseller hosting server with extensive SSD for better performance of the website.
SSL Security Assurance
Our affordable reseller web hosting values your data and holds your website secure. For this, we provide an SSL certificate for data protectors.
WHMCS Billing software
DomainRacer provides the cheapest reseller hosting with WHMCS software, so you can easily manage billing services.
Wide Variety of Free WHMCS Reseller Hosting Plans

DomainRacer offer countless features and resources including a free WHMCS billing application, unlimited cPanel accounts, website builders, 99.99% uptime and free SSL.
#1 Reasonable & Cheap Reseller Hosting Plans

One more step towards the success of your company. We provide you all the inexpensive and unlimited reseller hosting features that others don't. Cheap unlimited reseller hosting monthly/annually packages offer the best worldwide services in India, UK, USA, South Africa, Pakistan, Nigeria, Germany, Bangladesh, Australia, Singapore, Canada, Kenya and many others.
SSD Lightning Fast Speed
Want a webpage fast browsing experience, why not check this best SSD hosting for the higher the performance of your website and reducing the page loading. We offer high class 21x faster Litespeed technology for better performance.
Free WHMCS Billing
With DomainRacer WHMCS reseller hosting plans, you will get a free unlimited WHMCS billing license. So you can easily handle your client's billing orders & website related issues. It saves your time and you can focus on company growth. 
Fully Security Assurance
Cheapest and limitless reseller hosting plans offer full security to clients with Imunify 360, ImunifyAV+, Firewall and many other top security tools. These help you to prevent your website from hacker attacks and viruses and helps a business to explore more securely.
One Click Installable Software
Install over 450+ applications and well-known scripts with directing single click auto service for cPanel/WHM. So your clients will build CMS websites.
Free SSL with CloudLinux
Keep all the sensitive vast information secure with a secure protocol HTTPS and safe your website connection. CloudLinux optimizes the reliability with the scalability of the cheap Linux reseller hosting server.
100% White Label Reseller
DomainRacer offers fully white label reseller hosting with WHMCS services. You create your own brand for the master hosting business. Also, hand over services at low cost & affordable reseller hosting with monthly/yearly plans.
JetBackup* Server
Leading backup solution for cPanel/WHM/Plesk. DomainRacer offers a faster, secure, automated online weekly backup service with a 99.99% uptime server guarantee with the unmetered Linux packages. Best support anywhere in the world.
Low Cost Reseller Hosting Business. It's All With Your Requirements

Ready to Buy?
Cheapest Reseller Hosting with Free WHMCS License
We always believe our services should be fast, brisk, affordable and steadfast. DomainRacer offers cheapest cPanel reseller hosting plans with various excellent key features like SSD storage space, 21x Litespeed, 99.99% uptime, 7+ security performance with India, UK, USA, Germany, France, Canada and Singapore based server support.
WHMCS Automate Your Business With Reseller Hosting
WHMCS stand Web Hosting Manager Complete Solution. It is a leading all-in-one client billing, support and management automation platform for online businesses.
WHMCS is a powerful business automation tool and powering various web hosting companies. The simplest system to run a top and cheap web hosting business.
Listed here the unique features to get from the WHMCS for online businesses:-
Automated Software
Fully automated setup and a management hosting account.
Free WHMCS saves you important time and money.
Protect and Reliable Choice
cheapest reseller hosting with WHMCS is a secure and scalable solution.
WHMCS services for payment reminders.
Unlimited Support Resources
Integrated tools including support tickets and knowledge base.
Easier way to billing and support resources.
#7 – DomainRacer Cheapest Reseller Hosting Server Locations

The location of the data center where your website is hosted is termed as server location. Choosing the best location is important as the speed of your website may get affected. DomainRacer offers you options to select the best server locations. To get a fast-loading website.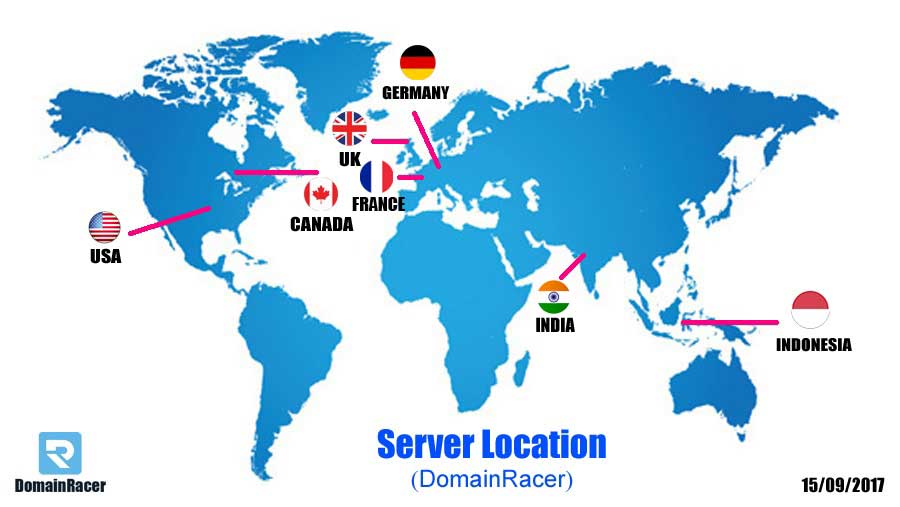 #1 Affordable Reseller Hosting Services to Raise Business
DomainRacer Cheapest reseller web hosting India's platform is built with 100% risk-free unlimited Linux/cPanel/WHMCS reseller hosting plans for every sign up. Our assistant services add more value to grow your business with these cheap linux vps details.
We are pretty sure that you will enjoy our extra superior 21x faster speed.
We are very popular in serving with free and low-cost cPanel reseller hosting resources in countries like India, UK, USA, South Africa, Pakistan, Nigeria, Germany, Bangladesh, Australia, Singapore, Canada, Kenya and all over the globe.
Why Choose Cheapest Reseller Web Hosting
A Most Compatible Advanced Version of PHP and MySQL
Private (Custom) Nameserver based on your current Domain
100% White Label Reseller Hosting with Free WHMCS
Free Reseller Hosting Guidance Resources and Problem Solving 350+ Videos
Tier III Data Centres with Imunify360, ImunifyAV+, Firewall, ModSecurity, etc.
Affordable & Low price Reseller Hosting Provider
Deal with Best Cheapest Reseller Hosting Plans!

Experienced Support
Our doors never close! We are always here to assist you by Ticket, live chat, Email, Call support. Our average response time is under 10 minutes and our experts are available all time 24/7/365 to fix your technical issues.

FREE WEBSITE MIGRATION
Are you ready to shift your site to DomainRacer, just contact us. We are here to handle all the migration processes and shift your files from old server to DomainRacer. Don't worry! It's a worry-free migration! and will not charge you for this migration up to 3 cPanel server.

Development friendly
Developer friendly hosting will let developers fulfil the needs of their customers, staying ahead of the competition and developing some new applications. Support multiple languages and databases like PHP, MySQL, MarioDB and Perl etc.
Frequently Asked Questions
If you have any queries or any questions related to cheapest reseller web hosting services dealer then you must read the top given questions answers
What is cheap reseller hosting?
Cheap Reseller Hosting is a type of web hosting that allows resellers to create their own brand with reseller hosting services. Resellers just require to purchase unlimited reseller hosting plan to design customized packages and start selling to their customers.
The account owner allocated hard disk space and bandwidth via the reseller hosting provider. DomainRacer presents their affordable reseller hosting services in many countries like India, UK, USA, South Africa, Pakistan, Nigeria, Germany, Bangladesh, Australia, Singapore, Canada, Kenya and all over the world.
What are the benefits of cheap Linux reseller hosting?
The best and affordable reseller hosting India plans offer incredible benefits to your new or existing brand.
Full control over-allocated resources.
You can easily build hosting plans and packages to sell to others.
Fully-managed services and 99.99% server uptime guarantee
Unlimited domains, subdomains and email accounts
You can buy extra resources, as per your requirements.
Easily make profits with affordable reseller hosting
Get 100% white label reseller hosting
DomainRacer offers resellers the low cost reseller hosting packages with discounts which will enable the resellers to earn maximum profit in their business.
What is cPanel? Can I get unlimited cPanel accounts with cheap reseller hosting?
cPanel is a popular Linux-based hosting control panel provided by web hosting providers to manage their websites and all services effortlessly in a single place.
DomainRacer offers a "cPanel / WHM and Plesk" control panel with the cheapest reseller hosting for managing the account.
WHM is the administrative panel for managing the low-cost reseller web hosting account. WHM or Web Hosting Manager is to allow you more authority and flexibility for managing multiple resources. Web hosting manager gives you the option to control various cPanel accounts.
cPanel is for your clients to manage their individual Linux hosting accounts. The tools provided for interpreting, managing and controlling a website interface access.
Plesk is also one another type of control panel. Plesk control panel used for managing your website hosting account.
If you are looking for a reseller hosting service provider, then go with our Cheap cPanel hosting plans, where you get a low price cPanel reseller hosting account as per your need and you can host unlimited domains.
How do I start a reseller hosting business? Is it profitable?
With DomainRacer cheapest reseller hosting, you can easily start your hosting business. It is the most suitable place for the cheapest reseller hosting plans to start your own web hosting reselling business.
First, choose your cheap reseller hosting India packages with the best features and services from DomainRacer.
After that start your business with your brand name and build your hosting packages (set your own pricing plan) with unique features as per your need. Start making revenue by reselling services to your customers. The more you sell, the extra you'll earn the profit.
Also, DomainRacer low price & cheap reseller hosting offers more benefits:
cheapest reseller hosting with WHMCS
100% white-label reseller hosting plan
99.99% uptime server guarantee
Cost-effective and low-cost reseller hosting prices
Unlimited SSD Disk space and bandwidth
A great 24/7 excellent support system always assists you to solve queries.
7+ Highest security performance at low cost reseller hosting.
Our cheapest reseller hosting package provides world top countries support services like India, Germany, Singapore, Australia, UK, USA, and South Africa.
How can I earn money with reseller hosting?
Reseller hosting is the best solution available which allows you to start your own web hosting business with white label reseller hosting to earn money.
You don't have to worry about a primary infrastructure and customer support team. All you need to purchase DomainRacer's cheapest Reseller Hosting India Plans. Now you are ready to design your own customized packages with unique features for your customers by selling more than your purchased price to earn more profits. The more you sell the more you make profits.
Important points to consider for maximum benefits:
Uptime: Ensure 99.99% Uptime guarantee.
Support: You may require support many times for that look for 24/7 support with a team of experts.
Price: Find the reseller hosting provider that offers you the best high-quality features at a low cost.
White Label Reseller Hosting:  Select the service provider who offers 100% white label reseller hosting to build your business and resell at your own brand.
DomainRacer is the best reseller service that ensures all the above points with other added benefits and security. We offer customers a high quality of features and services at affordable and user-friendly prices.
With our cheapest reseller hosting India plans offer you to get a reference from the ultimate PDF Guide & Reseller Video tutorial series guidance for building hosting accounts for your clients.
What is WHMCS and Do I get FREE WHMCS with cheap reseller hosting plans?
Yes, DomainRacer offers the cheapest reseller hosting with a free WHMCS plan.
The WHMCS is a complete solution for managing and supporting your client billing, invoice, domain handling and performs the various billing-related operations. You will get the cheapest reseller hosting India with the WHMCS plan.
WHMCS or Web Hosting Manager Complete Solution is easy to use and fully automation tools. These tools help you save a lot of time, so you can focus only on growing your pioneer firm.
DomainRacer offers a free WHMCS license with unlimited Linux and WHMCS reseller hosting plans. Using WHMCS license you can easily manage and handle billing invoices, domain registration and support solutions for your online businesses.
The Key Benefits of Cheap Reseller Hosting with WHMCS:
Billing and invoice your customers with distinctive currencies.
WHMCS gives you a full range of choices to integrate other famous services.
WHMCS ensures full automation throughout the entire billing process.
Process refunds quickly from invoices and automate payment hassle handling.
Real-time domain administration is a strong asset for your clients.
What is white label reseller hosting? Do I get white label reseller hosting?
The white label reseller hosting allows you to buy an unlimited reseller hosting package and resell it to your customers under your own brand name.
This is a great way to start and grow your business with the private name server. With the white label reseller program, you don't need to worry about infrastructure and management.
DomainRacer is a platform where you get an inexpensive 100% white label reseller hosting, it is an excellent way to start your web hosting business. You will not display DomainRacer's name or logos to any of our reseller hosting plans.
This allows you to create your customized plans and set your prices by your own. DomainRacer gives you security assurance with Imunify 360, ImunifyAV+, Firewall and many other top security tools.
Benefits of White Label Reseller Hosting 
White label reseller hosting the UK, India is an exceptional way to increase real business:
Improves Customer Retention
Grows Your Bottom Line
Expands Your Services
Generate additional income from reseller hosting