Linux Reseller Hosting
Start Your Own Business Now
Start your own web hosting business is now simple with Linux Reseller Hosting. Our reliable cPanel reseller hosting plans allow you to create customized with unlimited space to boost online presence.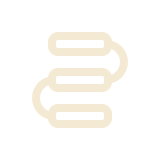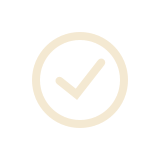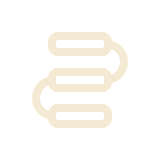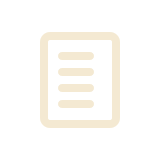 An Effective Linux Reseller Web Hosting Services
Our awesome services – FREE WHMCS billing license and 100% white label reseller hosting powered by top countries data servers and reliable networks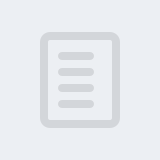 SSD Disk Space
The faster speed is the big advantage of Solid State Drives (SSD) Storage. All Linux Hosting plans experience faster page speeds with our 100% SSD disks.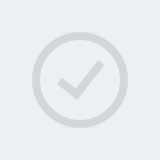 Free SSL Certificate
Secured Linux cPanel reseller hosting platform. We include free SSL certificates guaranteeing secure connections to your visitors' site protected from attack.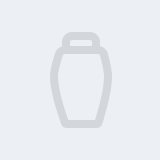 CloudLinux Infrastructure
CloudLinux is just one of the contributing factors to higher uptime. All our best data centers ensure that all software concerned with maximum performance.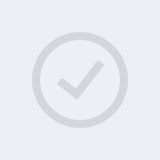 Free WHMCS Billing
WHMCS provides you with complete control for manage client accounts, billing support and handles clients everything from signup to fully automated account creation.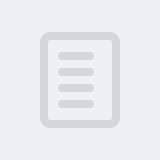 100% White Label
White label hosting is referred to as reseller hosting. Our fully white labeled services, you can set up your control panel, use custom DNS, private/custom names server.
Reseller Hosting Service: Do You Really Need It? This Will Help You Decide!
Best Linux Reseller Hosting with powerful server configuration. Start your hosting business with low investment, award-winning support and top countries like UK, India, Canada, Germany, Singapore, and USA data center server connectivity
SSD Reseller Storage
Linux cheap reseller hosting with SSD storage & unmetered bandwidth ensures that faster hosting experience and better-dedicated resource performance.
Free Let's Encrypt SSL
You will get free https certificates (including Comodo certificates) from the non-profit let's encrypt certificate authority and use this certificate to secure your domain.
Free WHMCS Billing
WHMCS is an all in one complete software suite for client management, billing and support ticket request handling for Linux unlimited reseller hosting provider.
Custom Nameservers
A custom name server allows to create or register your own custom/private nameservers respond to DNS requests for your domains branding purpose.
1-Click Softaculous
Softaculous is integrated with cPanel to install 450+ applications in one click and takes care of the complete lifecycle of the app from install to backup to update.
Free cPanel Migration
DomainRacer provides the highest service technicians support team to migrate your website efficiently from your old hosting server to new performance hosting servers.
Backup & Redundancy
JetBackup is one of the backup system software that ensures to secure fully backup services with high data redundancy to avoid data loss and data crash.
24/7 Prior Support
DomainRacer absolutely outsourcing technical 24/7 support can be an attractive option for a Linux hosting service to save money and resources.
Cheap Linux Reseller Hosting Company
Want More Money? Start Reseller Hosting with DomainRacer
Becoming a Reseller is easy and profitable. Our cheap reseller hosting accounts come with leading cPanel and WHM control Panels to manage hosting accounts, backups, databases and more more. Get everything you need to start your own hosting business.
The Ultimate Deal On Linux Reseller Hosting Plans
DomainRacer is committed to ensure you get the best & top quality service support team is available 24/7 on email, phone and live chat
Supporting PHP Version
DomainRacer is a great all-around developer hosting. Linux hosting running multiple PHP versions (5.6 to 7.3) simultaneously will give you the option to test the features of the latest release of PHP version for deploying to your websites.
Programming & Databases
We offer unlimited reseller hosting plans and compatibility support with numerous coding languages (PHP, MySQL, Perl, and Python). Get a custom domain email for your business. Create unique email addresses for your company domain.
Friendly Website Builder
Building a website doesn't have to be hard. It is simple drag and drop tools that make creating a simple and straightforward website, portfolio and blog. It's as easy to use & no technical knowledge required at all.
Reseller Guidance Resources
Why Should you go with DomainRacer Linux Reseller?
See customer reviews about DomainRacer web hosting providers which are very well popular in the world
Frequently Asked Questions
Learn How it Works!
What is Linux reseller hosting?
Linux reseller hosting is a form of web hosting in which the account holder or owner maintains a shared hosting account and allows you to create sub-packages within the allotted hard disk space and Bandwidth of your main Hosting plans or package.
You can also use WHM (Web Hosting Manager) to create custom packages and provision them to your Customers or clients.
What is Linux reseller hosting mean?
In general words, Reseller Hosting is a form of Web Hosting whereas the account holder has the ability to use allotted drive space to host sites of third parties. The Linux reseller hosting becomes very cheap and reliable for hosting business because hosting sells them to customers with the disk space and bandwidth possibly for a profit.
Linux cPanel Reseller Hosting solution is the most popular hosting service on the Internet and hosting services like Shared Hosting, Reseller Hosting, Virtual Private Server Hosting, Dedicated Hosting, etc. are available on the operating systems like Linux or Windows are choosing them according to our need. We provide top countries cheap Linux hosting service like India, Delhi, Bangladesh, UK, Europe and USA.
What is WHMCS and do I get WHMCS with Linux Reseller Hosting?
WHMCS is the most popular all-in-one client management system, billing platform used by a majority for Web Hosting. We do provide a free WHMCS license for all plans.
By using this WHMCS tool hosting providers an easy-to-access management interface, customer signup, service provisioning, Domain Order System Product and many more features. 
WHMCS is an easy to use application for reseller hosting service to manage to the bill, creates invoices and collects payments from your customers. You can also manage unlimited accounts, build up data of the customers or client at one place.
Which Linux reseller hosting is best?
Reseller hosting is one of the best choices to start your hosting business. All the server related tasks performed by the reseller hosting company that you can deal with hosting provider and you just need to sell hosting packages to your customer with your business brand name.
DomainRacer is best in cpanel reseller hosting provider with their best-hosting services across the world top countries data center facilities like UK, India, Germany, Singapore, Canada & USA.
How do I become a Linux reseller hosting?
If you want to start your web hosting business then you have to buy your own reseller hosting from any best cheap hosting provider for your right choice. In reseller hosting, you get some key features of hosting resources that one can resell to the third parties. By signing or buying cPanel reseller hosting service you can start your reseller hosting business with your customized plans under own brand name or business name.
DomainRacer is the best reseller hosting services, provider. Create your own package to resell at the best price which maintains the profitability and you will get the free SSL certificate, WHMCS client billing management and many more features to make more profit.
What are the Benefits of Linux Reseller Hosting?
More Secure – Linux reseller packages most reliable and the security protocols to meet the security needs of your business secure all in the market and your business uses a scripting language like PHP then Linux is the ideal choice.
Cost-effective – Linux Reseller hosting gives great suite of site management tools and applications at a low cost. Start your web hosting business with unlimited reseller hosting allows you to purchase server space and bandwidth in low price. This will decrease the price which you will offer services to your customers.
Easy to Installation – Linux is very easy to install and use. When you buy a Linux reseller hosting plans will get the popular WHM and gain access to free applications and security tools.
Compatible with Apps – Linux Reseller hosting is compatible with the application that can easily download without worrying the price. It is also compatible & uses different apps like with WordPress, Magento, etc for creating blogs, forums, and e-commerce websites.
Full Customer support – Our Linux reseller hosting provides free guidance resources & full support for the customers, and there is no need for the customers to look for support elsewhere.
Reliability – Linux reseller servers come with great networking features and resellers can provide their clients with the best amounts of resources to help reduce reliability related issues. Reliability is very important in any area.