Choose A Good SSD Hosting For Your Business
Unlimited SSD Web Storage, Bandwidth, Email & FTP and DDoS protection, CloudLinux Security, Multiple PHP version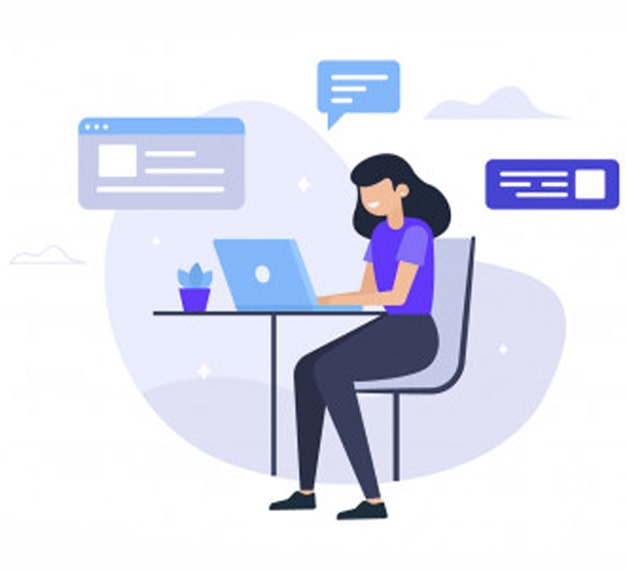 Lightning Fast Speed
Fast SSD drives, LiteSpeed Webserver, advanced performance optimizations, enterprise hardware
Free SSL Certificate
DomainRacer offers free Let's Encrypt SSL or Comodo certificate which allows secure connections
CloudLinux
CloudLinux platform is a reliable and scalable experience to better high performance of resources 
Free Domain Migration
Zero Downtime migration 1 domain website free, smooth transfer with lowest cost service guarantee
Small Business – High Speed Cheapest SSD Web Host
DomainRacer offers affordable top SSD web hosting package with 21x faster LiteSpeed Web Server and Free SSL cert to secure your website

SSD Storage with LiteSpeed
Unmetered SSDs are up to 21x faster speedy LiteSpeed Tech than your normal drives. Pure SSD drive based storage offers lower latency, constant maximum performance.

Free SSL Certificate
DomainRacer offers free Let's Encrypt SSL or Comodo certificate which allows secure connections from a web server to a website browser.

Highest Security Performance
The ModSecurity, PYXSoft, DDoS Protection, Email Spam Protection and Firewall are top security tools are always ready to secure your website data and avoid data loss.

JetBackup* Process
The JetBackup is an optional service ensures fully weekly backup process and costs extra charges according to your sites backup storage data

1-Click App Installs & CMS
In just 1 click you can install 450+ applications like WordPress, Joomla, ecommerce, many more… So your clients will build CMS based websites

99.9% Uptime Server
DomainRacer offers 99.9% uptime policy with UK, USA, Germany and Singapore based data centres server performance. support lang and database likw PHP and MySQL etc
DomainRacer – 21x Blazing fast SSD Hosting
Why DomainRacer SSD Web hosting Plans? – 99.9% Uptime Server Guarantee Policy, JetBackup optional and 24x7 Ticket/Chat/Phone support and Fast network connectivity in top countries like India, UK, USA, Singapore and Canada etc
Best Shared Web Hosting Unlimited SSD Plans
99.9% uptime UK, USA, Germany and Singapore based server guarantee with 24/7/365 days real customer support

DR offers 21x blazing fast LiteSpeed Technology with unlimited SSD storage and bandwidth to transmit data. Dr provides free Attracta marketing SEO tools to boost your website page ranking

DR offers free SitePad and SitePro website builder. They provide their clients 1000+ themes or template layout of free SitePad website builder's application. RAID 5 technology which prevents from data loss

DR provides free Let's Encrypt SSL certificate to secure and safe your website. DomainRacer deals with cPanel provides SSL is by default Comodo/AutoSSL technology

The Pop/IMAP, FTP, Aliases and Simple email groups to manage clients email services. If you want to purchase extra resources with web hosting package then you can buy it via paying extra cost charges
Optimized High Performance Pure SSD Hosting
24/7 Experienced Support
DR Team always ready to assist their customers – 24x7x365 days real time support via Ticket, Email, Chat and Call Support
Free Guidance Resources
DR team offers clients free guidance resources like knowledgebase, Article Blogs and Youtube video series etc
Development friendly
You can select multiple PHP versions options from PHP 5.6, PHP 7.0, PHP 7.1, PHP 7.2 etc ( as per your choice)
What They're Saying
Happy Customers
This guys solve issues gently and assist in appropriate action timely. nice to have words with Domain Racer team. Hopefully will go relationship smoothly forever Lynne Ball
I have been using domain racer web hosting service since 2016 and I can say that without any doubt they are very good at their work they are best in web hosting
Arnold Peters
tried many hosting providers but they offers great discounts while signup but when it comes to support its a damn waste of money. domainracer guys are really good in providing quick support
Luther Wilkins
Frequently Asked Questions
Learn How it Works!
What is SSD Web Hosting?
In SSD Web Hosting a single server hosts multiple websites, which means you can share your server with multiple websites. You can get high-performance unlimited SSD disk space storage with your web hosting package.  
Can I host multiple websites within one SSD web Hosting plan?
Yes, you can host multiple websites on our Silver or Advanced plan where you can get unlimited bandwidth & disk space storage and 16x faster free SSD hosting. It boosts speed up to 21x faster than compare to other hosting companies in India and al over the world. 
Where is your servers located?
DomainRacer servers are located in UK, USA, Germany and Singapore. Since the distance of datacentre does not impact on speed & performance of your website. Since, we offer SSD storage and LiteSpeed cache technology with web hosting and reseller hosting package. 
Why choose DR for SSD hosting?
DomainRacer has provided SSD hosting for over 5+ years. Our aim to provide you with the lowest prices out of all the competition. You'll get a list of resources such as unlimited SSD storage & bandwidth, FTP, SEO marketing & Security tools, Supports lang & databases
Do I need technical knowledge to use web hosting?
DR providers team make facility to made web hosting services accessible for everyone. They designed their control panel cpanel so that it is easy to manage your domains and web hosting in one place compare to other web hosting companies.
Get more benefit with SSD hosting?
You'll get a list of resources such as unlimited storage, unlimited bandwidth, FTP access, databases, marketing and security tools, Supports multiple languages, ability to manage 16x faster speed with LiteSpeed technology and friendly customer support reviews for only 24/7/365 days in India, USA, Chennai and South Africa etc