Best Cheap SSD Hosting – Grow Business Easily      
Our India's best SSD hosting offers lightning-fast data facilitating performance. DomainRacer cheapest SSD hosting in India to stores secure data for your sites and reduced page load times.
All pure SSD hosting plans come with a guarantee of 99.99% uptime support at a very affordable price. We'll help you to move your SSD hosting website free of cost.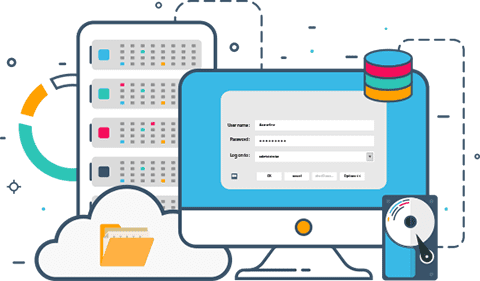 21X Turbo Rocket Speed with Our cheap SSD Hosting Plan
Experience 21x Turbo fast SSD storage with a bunch of resources including free SEO Default tool, Free JetBackup and Free SSL to satisfy all of your website needs.
Extra-Ordinary Features Of SSD Hosting Provider
Lightning Fast Speed
Boost your website performance with the added feature of the best SSD LiteSpeed technology. Our select Turbo Server gives a super fast hosting experience.
SSD Space Storage
Best SSD hosting service to make your sites very high-speed loading within a few seconds. It is a unique service to gain a competitive advantage.
Free HTTPS Protect
SSL(HTTPS Certificate) is a public key infrastructure to establish a secure connection. It is protecting sensitive data and information as it travels across the internet.
Powerful CloudLinux
CloudLinux to your SSD hosting India improves server stability, client's security. While enhancing performance used by the isolated environment.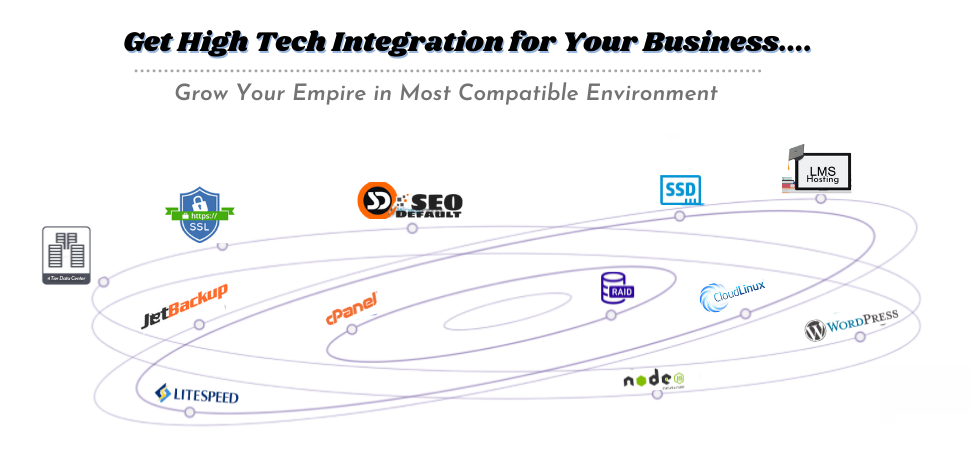 Boost India's Most Faster SSD Hosting Service
Pure SSD hosting is an advanced data storage device that stores data using integrated circuit assemblies memory. An SSD technology primarily uses improvising the experience. They facilitate the best, great low cost and cheap cpanel reseller hosting site environment for different platforms.
The SSD is a Non-Moving mechanism used for flash memory drives to store data. It runs more, better reliability, efficacy, and faster access time over hard disk drives. DomainRacer offer their services in different countries like South Africa, Bangladesh, Deutschland, Pakistan, Indonesia, Malaysia, Nigeria, Singapore, India, UK, USA and many more.
DomainRacer is the most popular SSD hosting in India to deliver the optimal server solution. They guarantee round-up security and high-performing network support. To achieve business growth at a low-cost price.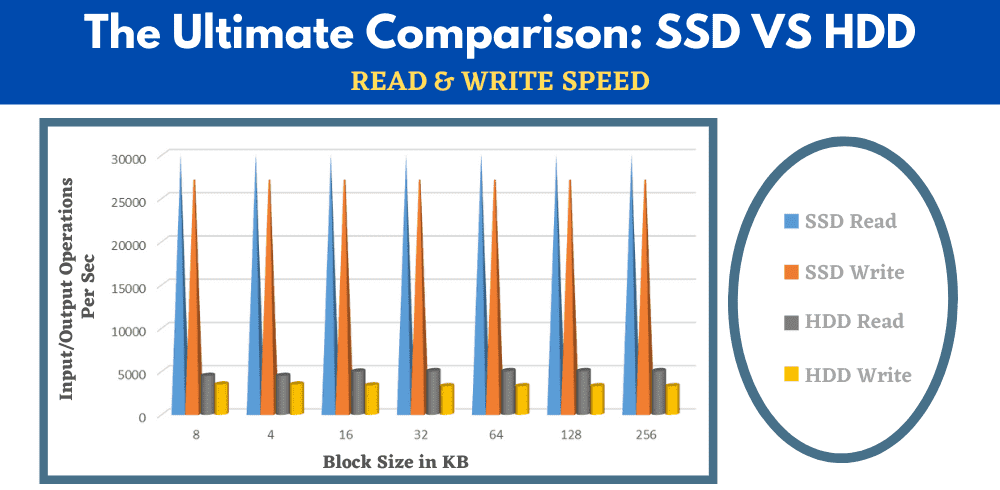 High-Performance Business With Cheapest SSD Hosting
Fast, Reliable unlimited SSD hosting powered by enterprise-grade hardware. DomainRacer is the best affordable SDD hosting service available for a custom fast solid-state drive. You can improve website performance at the lowest price vps hosting server solution.
SSD with LiteSpeed
Our focus on reliable, efficient, and faster-performing websites. It means we provide full SSD Storage disc space. And faster 21x LiteSpeed technology for turbo speed server environments.
Free SSL Certificate
A trusted SSL (HTTPS) keeps your valuable data & information safe with Comodo's Secure layer licenses. Protect your ssd server hosting website warning in the browser connection.
Highest Security
When it comes to data security, our security model offers different levels of tools. They are offering Imunify360, ImunifyAV+, and Firewall is always ready. They secure your website data and loss.
JetBackup* Process
Using JetBackup, you can easily create a backup of data. It is the most backup application to set up a fully customizable backup solution that integrates into your existing with SSD web hosting accounts.
1-Click App & CMS
The Softaculous very powerful auto-installer and fasted having 450+ daily script updates and applications. Softaculous helps to install accessible web scripts CMS to your SSD shared web hosting website.
99.99% Uptime Server
DomainRacer is a fast SSD hosting that offers a 99.99% uptime guarantee. There is no interruption or downtime. Enterprise SSD hosting server uptime guarantee is one of the most key features of hosting plans.
DomainRacer – 21x Blazing Fast SSD Hosting India Provider
We offer fast performance-driven SSD cloud hosting to deliver more server speed and database accessibility. SSD (Solid State Drive) space that uses non-volatile memory to store data and helps our clients to quick solutions that best in their needs.
Best SSD Web Hosting – Made Easy and Affordable
Why DomainRacer SSD shared hosting Hosting Plans? Because of the 99.99% Uptime Server Guarantee,
Fast network connectivity server in top countries like India, Germany, France, UK, USA, Singapore, and Canada.
Best 21x Faster SSD Hosting Services
>> Faster Unlimited SSD Space
DomainRacer describes cheapest reseller hosting provider in India offers performance-driven hosting solutions to deliver fast and high-speed server accessibility.
>> Secure Socket Layer
Let's Encrypt SSL( Secure Socket Layer) licenses provide secure site HTTP connection. DomainRacer deals free SSL (HTTP/3 & QUIC)…
>> Free Website Builder
The SitePad website builder is an easy way to create an attractive & professional website design with 800+ themes and layout.
>> Want to Easy Migration
The migration of a website occurs when it moves one hosting to another environment. Our Support team helps for your any website server migration.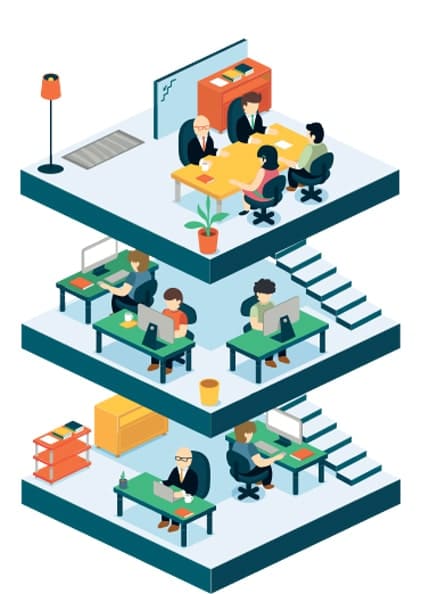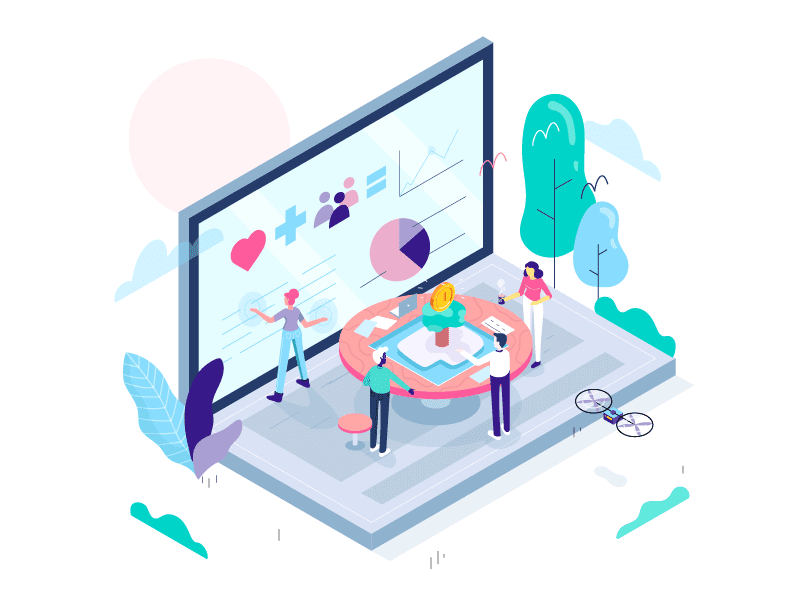 Top Features – Pure SSD Hosting Business
DomainRacer provides you cheap SSD hosting plans to fast & grow your business website quickly. The lightning-fast shared hosting helps you to reduce latency and improve speed performance with trusted secured Plans.
Unlimited SSD Storage Hosting
99.99% Uptime Commitment.
Let's Encrypt SSL Certificate
Secure – Imunify360 &  ImunifyAV+
Free SitePad Website Builder
Development of Friendly Support
21x faster LiteSpeed Cache Technology
One-click Softaculous Auto Installer
Weekly Instant JetBackup Service.
Free Ranking SEO Default Tool.

Optimized High Performance Unlimited SSD Hosting

24/7 Experienced Support
DomainRacer 24×7 technical support team is available for the unlimited SSD hosting. It ensures a support team working to quickly resolve the problem the customer received.


Development friendly
Need more freedom when developing websites? We offer the best versions of solutions by supporting many languages and database access and the latest PHP version support.
What They're Saying
Customer Loved Cheap SSD Hosting
Thank god, these guys solve issues gently and assist in appropriate action timely. Nice to have words with the DomainRacer team. Hopefully the relationship will go smoothly.
Lynne Ball
I have been using domain racer web hosting service since 2017 and I can say that without any doubt they are very good at their work they are best in web hosting Arnold Peters
I am hosting my site on DomainRacer now I can say they are providing excellent services for web hosting. domainracer guys are really good at providing quick support within seconds. Luther Wilkins
Learn How it Works!
Frequently Asked Questions
What Is SSD hosting?
In SSD Hosting is a single server host multiple websites. SSD device is designed to store data permanently and can be found on personal computers and servers.
The solid-state drive (SSD) hosting, The SSDs represent an improvement compared to the traditional HDD (Hard Disk Drive).
The Solid-state disk (SSD) has no moving parts (Non-Volatile) and all information is recorded permanently and moving data is faster on the SSD. There is no problem with files in your memory because of the access speed on the device.
Get more benefit with SSD hosting?
Choosing our cheapest SSD Hosting India plans is such a valuable opportunity for you. You get the more benefit of our high-speed server platform. We offer an ultra-reliable performance and higher speed comes with 99.9% Uptime Commitment.          
DomainRacer provides the top benefits with unlimited SSD Shared Hosting as listed:
Faster Speed SSD – faster speed is the big advantage of SSD (Solid State Drives) Hosting. All our speed tests, sites hosting on our SSDs are 10x faster page loads with high traffics.
Enhanced Reliability – The significant benefits SSDs are more efficient and capable of handling peak use times than HDD. Solid State Drives are also more secure because they do not have moving or non-volatile parts.
Friendly Environment – Solid-state drives (SSD) use less power than traditional HDDs. As an cheap SSD Hosting provider
Have any questions about our cheap SSD Hosting india package? Our 24/7 Guru Support team can help or assist you with your query and problem. Host your site on our high-performance SSDs hosting powered combination. 
Also, one of the benefits our server located in India, USA, UK, Canada, Singapore, Germany, France and many other countries data centers with high security and faster performance.          
Which SSD hosting company is the best?
There are several enterprise SSD hosting providers in the hosting market. But DomainRacer is the best and cheap SSD Hosting provider in terms of speed and performance.
Best SSD hosting plans come with affordable quality & speedy SSD servers.
Robust & Top SSD Web Hosting Features plan with lifetime free SSL certificates and many more features are shown below. 
Solid-state Drive – 

SSD (solid-state drives) space faster speeds and improved uptime. This means more rapid delivery of your content.

99.9% Uptime – 

Optimized with the best & latest software and surety online availability uptime guarantee.

Secure JetBackups – 

With JetBackup you can easily restore your complete data with the click in minutes

24/7 Priority Support – 

Our award-winning technical support team always guide you & support your questions.

DDoS Security – 

Our fully protected & top server secure by the best security tools.

Top Data Centre – 

Our All Top data center server support like India, USA, UK, Singapore, Germany, France and Canada.

Free Website Migration – 

Migrate your website from one host to another. We always assist you every step and ensure your site stays online and available.
What is the advantage of SSD drive over HDD?
Solid-state drives (SSD) are generally faster than hard disk drives (HHD). The primary benefit of SSD cloud hosting is faster website speed load times because the drive can give up data faster of your site consequently load.
Advantages of SSD over HDD hosting are given here. Which gives you a 10x faster page load. Which results in Google better ranking and adds a measurable growth effect.
SSD (Solid State Drives) has an access speed of 40 to 100 microseconds, which deliver 100 times faster the performance of HDD (Hard Disk Drives). This results in gives fast speed performance, faster application and better system responsiveness.
The solid-state drives can really help you to improve your online presence in google ranking and ensure faster website load speed for better user experience.
Choose the SSD server hosting plan you will get the best advantage of cPanel or control panel and benefits mentioned from DomainRacer
In SSD shared web hosting there are no moving or non-volatile parts and due to the nature of flash memory to generates less heat and helping to increase its lifespan. While HHD moving parts comes added heat so that the higher the heat and the greater the potential can slowly damage electronics over time.
Why choose DomainRacer for SSD hosting?
The best feature of cheap SSD web hosting is you can experience a very high-speed website performance. So, the page load time 10x faster than HDD hosting.
In the market, DomainRacer is a cheap SSD hosting provider that provides cheap plans at a very less price.
Unlimited SSD uses less energy and is much faster than traditional storage with free SSL. DomainRacer delivers their top SSD services in different locations worldwide as South Africa, Bangladesh, Deutschland, Pakistan, Indonesia, Malaysia, Nigeria, Singapore, India, UK, USA etc.
SSD (Solid State Drive) drives are faster, reliable and more efficient than conventional hard drives (HDD). That means you get a faster speedy site, better user experience and zero downtime.
DomainRacer is offer topmost features like:
Very high performance

Very high transfer speed

Lower power needs

Rapid Disk I/O Performance
Where is your server located?
DomainRacer data servers located in India, Canada, UK, USA, Germany, France, and Singapore. Since the distance of the data center does not impact on speed & performance of your website.
Since we offer solid-state drives storage space and 21x LiteSpeed cache technology with unlimited SSD web hosting and reseller hosting package.