World's Remarkable Domain Hosting Services
21x Blazing Faster LiteSpeed + SSD Hosting
Don't Delay…Special offers on Domain and Web Hosting Today..!
LiteSpeed Web Server
LiteSpeed sever can easily handle thousands of connections with minimal memory and good CPU usage
Pure SSD Storage
Our trustworthy servers are powered with SSD drives and Websites hosted on SSD servers loads 20x faster
Free SSL Certificate
Free SSL certificate with every cheap web hosting plans. SSL secures your website and boost your website ranking
CloudLinux Platform
CloudLinux is a experience of better high speed performance and faster data access of server connections
Learn About Cheapest Domain Hosting Services
Ensure maximum uptime with high performance server resources based on the UK, USA, Germany, Canada and Singapore data centres and scalable features solution to support
Your Next Top Web Hosting Choice Easy Now With DomainRacer…!
know more about top rated unlimited web hosting packages
Get 16x Faster Speed From DomainRacer!
Affordable web hosting providers with limitless bandwidth data transfer and disk space storage and 99.9% cloud uptime guarantee with 24/7/365 days customer support review

Free resources like SSD storage hosting with 16x faster LiteSpeed technology and Free SSL certificate to secure your website and also offers Youtube Video Series, Blogs and Knowledgebase etc.

Manage your emails through the enhanced best web hosting deals, create unlimited POP3/IMAP email accounts and Aliases and the security of FTPS, the flexibility of SSH, and the mod_Security.

Unlimited data transfer with 99.9% uptime guarantee without any downtime, 24/7/365 days technical support and Our data centre server location based on UK, USA, Germany, Canada and Singapore etc

Build your website with advanced programming and support databases such as PHP, Perl, Python, MySQL, Ruby on Rails and CageFS application helps to select php versions from php 5.6, php 7.0, php 7.1, php 7.2

You can transfer/migrate your first time website free from an old server to DomainRacer and if want then you can also purchase extra resources on demands. Offers services in India, South Africa, Australia, Newzeland etc

Every shared web hosting package comes with a control panel can easily manage your website and installs drag and drop website builder application to design a beautiful website like ecommerce for small business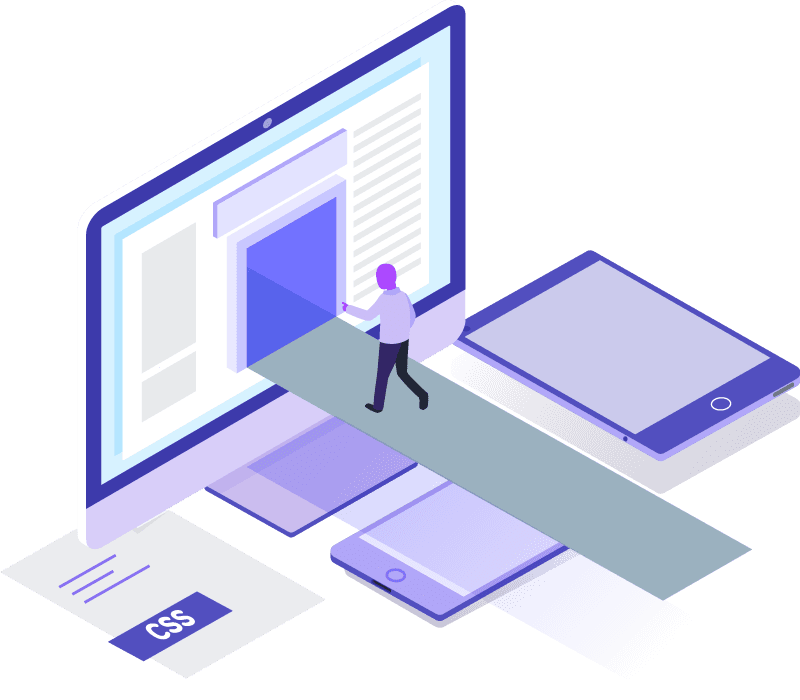 WordPress Hosting with one-click installation
WordPress is one of the most reliable and popular platforms, to start a blog or develop a website. It embraces simplicity with an easy-to-use dashboard that enables maximum usability.
It is an open-source content management system
Best Platform using PHP and MySQL database
An easy-to-use dashboard that enables maximum usability
Softaculous application installs an 450+ application like WordPress
In just 1-click you can build beautiful design website web pages
Build websites like blogs and ecommerce or any other website
Have A Question Check Our FAQ
If you have any question related to domain name and web hosting providers then must read the below questions
Can I host multiple websites within one Shared Hosting plan?
Yes, you can host multiple websites on our Advanced plan where you can buy unlimited bandwidth, disk space and 20x faster LiteSpeed with free SSD hosting.
What is Shared web hosting? Where is the location of data centers?
In Shared Web Hosting a single server hosts multiple websites, which means you can share your server with multiple websites on our server in different countries like India, UK, USA, Bangladesh, Canada, Chennai & in all over the world and also gain top 10 multi-domain name lists from DomainRacer web hosting company.  DomainRacer has UK, USA, Canada, Germany and Singapore data center etc.
How can I build my website?
You can build your website in numerous ways, ranging from Softaculous one-click installations or drag and drop website builder application to uploading custom code written in HTML/CSS, PHP, Python, Ruby, Perl etc and CageFS application used to select different versions of php like php 5.6, php 7.0, php 7.1, php 7.2 etc
Does the Control Panel cPanel include a website builder?
Yes, you can use SitePad Website Builder, which is a drag & drop website builder editor which build beautiful designs to publish static web pages for ecommerce or blogs site.
Do I need technical knowledge to use web hosting?
DR web hosting companies team made web hosting services accessible to everyone anywhere in India, Canada, South Africa or Bangladesh or on the world. They designed their control panel so that it is easy to manage your domains and web hosting in one place for their indian or any other customers around the globe.
What do I get with web hosting from DR?
You'll get top 10 web hosting features with the best domain and web hosting provider unlimited disk space, unlimited bandwidth, FTP access, databases, marketing and security tools, Supports multiple languages, ability to manage 20x faster speed with LiteSpeed technology and friendly customer support for 24/7/365 days. DomainRacer offers Knowledgebase, Blog and Youtube Videos for web hosting guidance.